"Adler writes with skill and a sense of scene." The New York Times Book Review
Welcome to the website of acclaimed author Warren Adler
Warren Adler is best known for The War of the Roses, his masterpiece fictionalization of a macabre divorce turned into the Golden Globe and BAFTA nominated dark comedy hit starring Michael Douglas, Kathleen Turner and Danny DeVito. In addition to the success of the stage adaptation of his iconic novel on the perils of divorce, Adler has optioned and sold film rights to more than a dozen of his novels and short stories to Hollywood and major television networks. Random Hearts (starring Harrison Ford and Kristen Scott Thomas), The Sunset Gang (starring Jerry Stiller, Uta Hagen, Harold Gould and Doris Roberts), Private Lies, Funny Boys, Madeline's Miracles, and Trans-Siberian Express are only a few titles that have forever left Adler's mark on contemporary American authorship from page to stage to screen. In recent development are: The War of the Roses – The Children (Permut Presentations), a feature film adaptation of the sequel to Adler's iconic divorce story, and Capitol Crimes (Sennett Entertainment), a television series based on his Fiona Fitzgerald mystery series. Learn more about Warren Adler.
.
Bookshelf - Explore by scrolling and clicking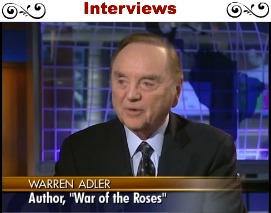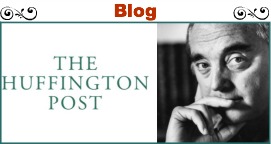 Adler is a regular blogger for the Huffington Post. Read entries and leave your comments there or on his personal blog.
The Fate of the Novelist: A Reality Check
August 13, 2014
The war between Hachette and Amazon was inevitable. Now authors have joined the feud. Authors who are attached to major publishers are on the publisher's side, while self-published authors, many of whom have been rejected by the traditional publishers, are siding with Amazon and other digital publishers. A recent petition signed by many traditionally published authors appeared in a double spread in the New York Times. With the exception of a few of those authors, many do not make a full-time living off their books. Self-published authors are even worse off financially.
It's all about money. Mostly the publishers' money. Whatever the resolution, the author will be screwed.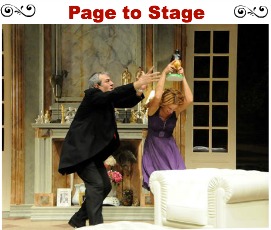 Based on the original novel, Warren Adler's stage version of The War of the Roses is an international hit.
Among his other stage works, Adler collaborated with the noted composer L. Russell Brown ("C'mon Marianne" Jersey Boys and "Tie a Yellow Ribbon to the Old Oak Tree") on The Sunset Gang - the musical. The show premiered Off- Broadway in NYC and the New York Times called it, "A bittersweet musical about aging and desire."
Listen to the unforgettable songs from The Sunset Gang now: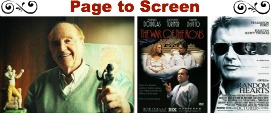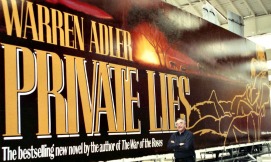 In addition to his books turned film such as The War of the Roses and Random Hearts, Adler fueled an unprecedented bidding war in a Hollywood commission for his unpublished book Private Lies.
"Studios believe in Adler books, sight unseen." Variety

"The War of the Roses is a brave comedy…It snarls in your memory long after it's over." Newsweek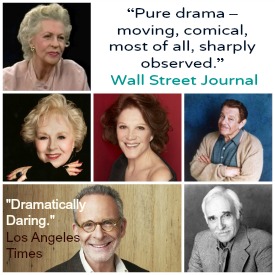 The Sunset Gang was adapted into a trilogy by Linda Lavin for PBS' American Playhouse Series starring Uta Hagen, Harold Gould, Dori Brenner, Jerry Stiller and Ron Rifkin garnering Doris Roberts an Emmy nomination for 'Best Supporting Actress in a Mini-Series'.