Stonehouse
productions
Stonehouse Productions LLC began operations in 1998 as a pioneer in electronic publishing, and exclusively handles the creative repertoire of acclaimed author Warren Adler. We do not accept unsolicited submissions. Stonehouse is a member of the Independent Book Publishers Association.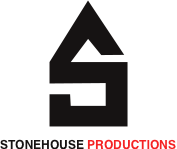 In collaboration with NYU's Creative Writing Program and Wagner College, Stonehouse Productions offers a competitive internship program, which provides opportunities for interns in editorial, marketing and outreach duties. Stonehouse internships are for credit and unpaid.
Our interns can be reached at intern@warrenadler.com
Kindly email JonathanRAdler@GreyEagleFilms.com for details, if you are interested in applying for our internship program.