Yesterday I was lucky enough to speak to a classroom of eager students at The Center for Living and Learning here in NYC. This extraordinary group of people were all seniors. As in senior citizens. Wednesday's class, "The Wonders of Age," was an hour and a half of joy, wonder and bittersweet understanding.
I'll be 90 in December, so I guess they wanted to hear from a real-life dinosaur like me
 A big thanks to Dr. Thomas G. Voss and Judy Langer for having me.
Positivity is key and I made sure to keep my lecture on a positive slant. We've all had enough troubles in our lives. I didn't feel it was necessary to dwell on the negative. That being said, I wasn't there to weave a web of sugar-coated lies. I always like to be frank, so I didn't beat around the bush either.
Folks are constantly asking me what my secrets to healthy aging are. I never know how to fully answer that. Part of it is luck and the other part is will. I refuse to become irrelevant. It takes work, but believe me, it is worth it. Take a class. Learn something new. It's never too late.
I advised the students to record their histories for their future generations to learn from. It could be recorded on audio or written down, but it's important to keep that thread going. My one regret is that I didn't ask my parents or grandparents about their lineage and family background. Don't let those treasures get buried over the years.
I love hearing other people's stories so the Q&A portion of the seminar was one of my favorite parts of the day. It was enlightening to share thoughts and listen to others. When a few people asked me about The War of the Roses, the topics of divorce and materialism came up.
We spoke about adolescent dreams that for some had dissipated. I never let my dream die and I encourage you to do the same. Retirement, as Judy Langer mentioned, is a great time for people to dive back into pursuing their true passions.
One student shared her experience with ageism, where her own doctor spoke to her children about her own diagnosis as though she wasn't in the room, after I shared what I encountered while on vacation with my sons. I recall the frustration I felt when people talked over my head, assuming a conversation about fitness would have no room for me in it. She didn't take it sitting down. She changed doctors. You have a voice – never let stereotyping or ageism silence your voice. Someone else shared an epiphany he'd had that altered the way he thought about himself. You're never too old to have a realization that can awaken and shake up your perspective. Keep an open mind.
To top it off, at the end of the class they surprised me with cupcakes and lit birthday candles, singing an early "Happy Birthday" to me.
I felt like I made a group of new friends who all understood what each other was going through and I couldn't be more grateful.
All the best,
Warren Adler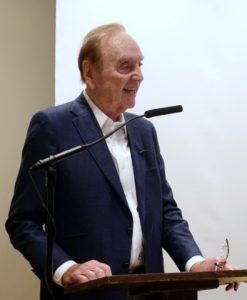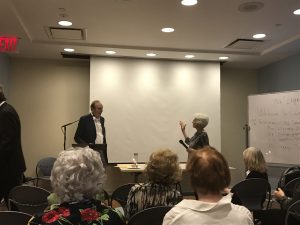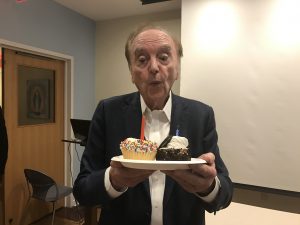 https://www.warrenadler.com/wp-content/uploads/2017/07/Screen-Shot-2017-07-27-at-5.07.28-PM.png
437
1326
Warren Adler
https://www.warrenadler.com/wp-content/uploads/2019/08/WA-4-logo-lg.gif
Warren Adler
2017-07-27 17:56:52
2017-08-15 14:47:44
The Wonders of Age