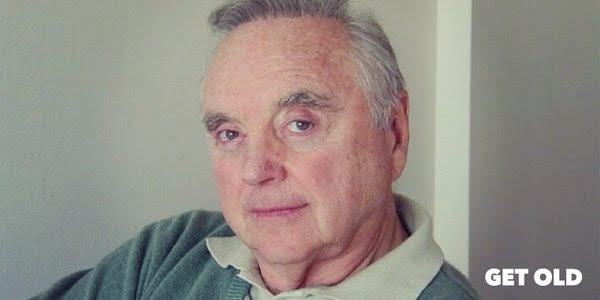 FORBES: "Now Almost 90, 'War of the Roses' Author Has Some Advice For Seniors, And It's Not About Divorce"
"Like the tale he so hilariously and sensationally told of divorce through The War of the Roses, author Warren Adler has another story to tell nearly four decades later. He wants people–particularly seniors–to know that older adults are relevant, and as for him, his best work could still be yet to come. After all, the acclaimed author didn't publish his first novel till he was 46…"
FORBES: "War of the Roses' Author, Now 89, Weighs in on 23 Myths and Stereotypes on Aging"
"…Adler has personally disproven many myths about aging already. He agreed to share some of them here for old and young alike:
That age almost always results in diminished memory and mental capacity.
That age results in diminished sexual fantasies. "Performance yes. Fantasies no," he said…"
PBS Next Avenue: "How to Be a Writer at Any Age"
"I always wanted to be a writer. Ever since I was conscious, I felt that inexplicable pull to tell a story, to create a scene, to leave a reader wanting to know what would happen next. When life's responsibilities came knocking, i.e. I had a family to support, my career as a published author was put on hold. However, I knew that nothing would block the path to my dream: to be a full-time writer in control of my career and destiny…"
Changingaging.org: "Lying About My Age"
"I am seriously thinking about lying about my age. Of course it's impossible. The internet has my age engraved in perpetuity.
"I notice the difference immediately after my most casual face-to-face social revelation of the "number" – even if it is merely a reminder to my friends and my children. The change in expression is immediate, and the processing in the receiver's brain, while subliminal, is obvious."
Changingaging.org: "The Sunset Gang: A Tribute to the Elders Who Shaped Me"
"Late in life my parents retired to Florida. Somehow, after a life of hard economic knocks, they managed to scrape up enough money to buy a one-bedroom condominium for $13,000 in Century Village in West Palm Beach. My father had been a bookkeeper, mostly expendable and mostly unemployed throughout the great depression. Half our lives were spent in a small three-bedroom house in Brownsville, Brooklyn bought for my mother's parents, my grandparents, by their sons who supported them. We moved in whenever we were thrown out of our apartment for not paying the rent. It was called being dispossessed…"
PFIZER'S GET OLD CAMPAIGN Interview: "The War of the Roses Author Declares War of Ageism"
"We survivors must persuade younger people that our wisdom and experience is to be treasured not rejected. We should be consulted, sought out, listened to…"
https://www.warrenadler.com/wp-content/uploads/2017/07/unnamed.jpg
300
600
Warren Adler
https://www.warrenadler.com/wp-content/uploads/2019/08/WA-4-logo-lg.gif
Warren Adler
2017-07-14 11:48:31
2017-07-14 11:48:31
Top Feature Stories/interviews from Warren Adler on Aging and Ageism Awareness