Political Thrillers
Banquet Before Dawn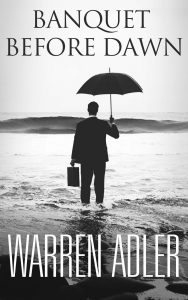 After serving his Brooklyn district for years, Congressman Sullivan discovers that his once comfortable Irish-American majority has given way to a diverse district of blacks and Hispanics. Challenged by a more liberal opponent, he tries everything possible to maintain his seat only to painfully learn that he and his views are outdated and irrelevant to today's world. But he doesn't bow out of the race gracefully, and the fierce ensuing campaign brings new insights to the meaning of democracy and the terrors of a swiftly changing world. If, as it is said, all politics are local, this compelling story transcends politics and puts a human face on how the American democratic system really operates. Unforgettable characters and a powerful plot offer a remarkable and tense story of how tragic endings affect new beginnings.
 Torture Man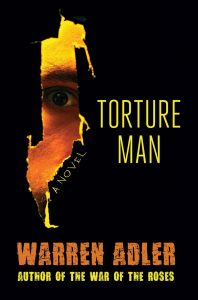 The caller made it clear-$10 million or her daughter's head. The power of unintended consequences sends the privileged life of prominent anti-war activist Sarah Raab crashing down around her. Fear and terror take hold and Sarah turns to former CIA operative Carl Hellmann, a man she has only just met and who stands against everything she has been fighting for.
How could this happen? Why would a terrorist group target her family? Confusion turns to fear and anger as Sarah faces the shocking truth lying beneath the surface of her life. And though Carl's interrogation methods violate everything Sarah believes in, they may be the only way to save her daughter's life.
Residue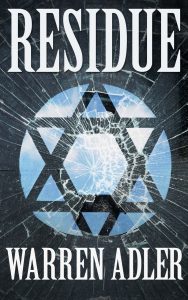 The firebombing of a black church and former synagogue in Brooklyn sets off a chain reaction of international intrigue and bloody violence. The fire bombers are young men of Arab extraction who mistakenly believe that this church—whose stain glass windows illustrate the Stars of David—is still a synagogue.
In the wake of the bombing, a prominent "white shoe" Wall Street firm sends its young, token Jewish lawyer to help the church pro bono in their insurance claim. However, this charity case takes a sharp turn when the church pastor finds three huge trunks filled with gold and precious jewels worth multimillions in the damaged basement. The bizarre journey of this treasure—where it has come from and how it got in the basement of a black church—produces a ripple effect that draws in people from all walks of life and faith with claims of ownership to its riches. A suspenseful story of terror and greed, Residue illustrates how the long tail of the past can reach into the present with life altering results.
 Psychological Thrillers
Madeline's Miracles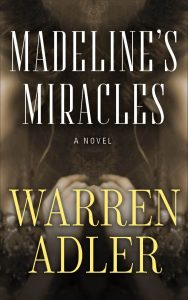 When a commercial artist, her stockbroker husband and their twin daughters move to Los Angeles, they unwittingly fall prey to a woman who convinces them that she is a psychic and can foresee their future. By persuading them that she holds the key to their success and can protect them from the dangers that threaten them, she gradually takes full control over their careers, their parenting, even their sex lives, until they become her willing accomplices. This chilling tale rises to a tense crescendo as the psychic dissects and manipulates the family's beliefs and paralyzes their will to protect themselves. This classic story of brainwashing offers a cautionary tale for anyone who has lost the ability to question an illogical certainty.
Cult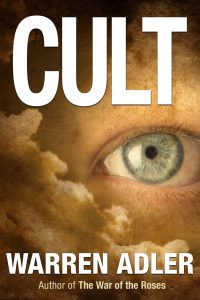 In the dead of night, Naomi Forman receives a phone call. Barney Harrigan, the man she once loved–now happily married with children–utters, "My wife Charlotte has been captured by the Glories." What began as a rude interruption of her night becomes a horrifying interruption of her life, as she is unable to ignore Barney's cry for help.
Drawn into the Glory Church doomsday cult by her estranged sister, Charlotte Harrigan succumbs to the will of the enigmatic Father Glory. Brainwashed beyond comprehension, she is now not herself, but only one of many who have been entrapped by the cult's promise of rebirth into a new, idyllic life.
Against her better judgment, Naomi agrees to help Barney confront the Glories and save Charlotte. But naïve optimism quickly plummets to misery as their plans are systematically picked apart, dashed by members of the cult past and present, and even by the local Sheriff T. Clausen Moore, who is only as helpful as the Glories want him to be. His awareness of the Glory's practices and their secluded compound–including the river, where there has been more than one "accidental" drowning–is the one obstacle that he too must overcome to restore order to his county. No one is safe.
Naomi's will is tested and Barney becomes more and more desperate. The lengths he is willing to go to save his wife are as sinister as the Glories themselves.
From the Manson family to Scientology, cults have been fascinating, disturbing, and terrifying, from their induction methodologies to doomsday imperatives. The Glory Church of Warren Adler's vision is no different. Just look to the headlines. Their time will come.
Natural Enemies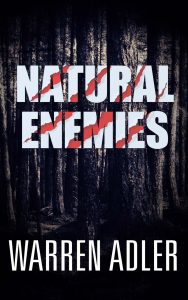 A young New York couple, unable to have children and whose marriage seems to be sputtering, is advised to leave their tense urban lives and take a vacation in a more bucolic environment. Out West, they are suddenly confronted by violent rednecks and chased deep into the surrounding wilderness. Braving floods, avalanches, wild animals and human predators, they come face-to-face with death. This test of endurance and their passion to survive gives them new insights into themselves and their future together. This gripping, fast-moving, and suspenseful story will hold the reader's interest until the last turn of the page.
The Serpent's Bite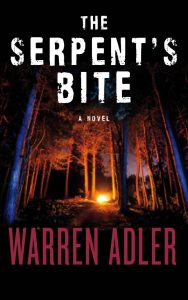 In an attempt to reconnect with his two alienated adult children, George Temple replicates the memorable horse trek through the forbidding Yellowstone wilderness they had enjoyed twenty years earlier. But his callous children, Courtney and Scott, accompany him only to persuade him to restore the financial support he has withdrawn. As they are led by a drunken guide and a venal horse wrangler over potentially lethal terrain, their bonding experience quickly disintegrates.
Nostalgia is corrupted into a nightmare of lust, betrayal, and entrapment as the children's disturbing motives are revealed and dark family secrets are exposed. Courtney's appetite for selfish and violent pursuits establishes her as one of the most evil women in fiction, alongside the likes of Lady Macbeth. Through her, Warren Adler explores how an obsession for celebrity and blind ambition can distort familial love and turn a beloved child into a grotesque monster. As he did in the iconic The War of the Roses, Adler paints a frightening picture of the American family, only more sinister.
Treadmill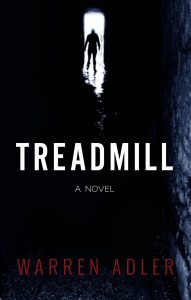 Jack Cooper is an unhappy man—mind, body, and spirit. In the blink of an eye, he has lost his longstanding job to the economy, his mother to illness, and his wife to her secret lover. Beaten, broken, and crippled by tragedy, he withdraws into total isolation, narrowing his life down to the simplest of routines in order to block out the pain. His day begins with a strenuous workout at the Bethesda Health Club, his personal oasis where his mind and body can be free, and ends in his tiny apartment, where he escapes from reality with his books until he can lose himself in sleep. Nothing more, nothing less. That is, until he meets the enigmatic Mike Parrish.
Stolen from the hospital as a newborn and passed around from household to household, Parrish has no official identification. To the government and the world at large, he does not exist. He is an anonymous drifter, but also the first person who breaks through Cooper's emotional confinement. Cooper finds solace in his friendship with Parrish, a man who understands his plight and is sympathetic to his pain.
But then Parrish suddenly disappears, leaving Cooper to search for a virtually invisible man. As he looks for clues as intangible as ghosts, and chases leads as fleeting as shadows, his search leads him back to the one place he called his refuge: the Bethesda Health Club.
How much can be taken from a man before he has nothing to lose?
The Fiona Fitzgerald Mysteries
American Quartet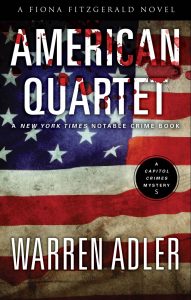 Detective Fiona Fitzgerald is an unlikely force for justice in Washington, D.C.'s predominantly male police force. As a Senator's daughter and top investigator in the homicide division of the Metropolitan Police Department, Fiona maneuvers between two vastly different worlds, moving quickly from opulent State galas to gritty crime scenes. Born into the elite social circles of the nation's capital, and armed with intimate knowledge of the true face of the political establishment, Fiona is determined to expose the chicanery concealed within the highest echelons of the American political aristocracy.
When a string of inexplicable murders rocks the hallowed streets of central D.C., Fiona finds herself charging through the shadows of a mysterious conspiracy. Faced with an investigation with no leads and a rising body count, Fiona's reputation as a top investigator is called into question.
At the brink of professional ruin, an encounter with the eccentric yet charismatic Thaddeus Remington III at his museum-like mansion sends Fiona hurtling headlong through a whirlwind of clues. Where once the desperate detective blundered through traceless footsteps of a triple murderer, the answers to her case now seem to be whispered from bloodstained graves of fallen Presidents. Fiona stands ready, her finger on the trigger, as an assassination plot decades in the making is about to change history forever.
American Sextet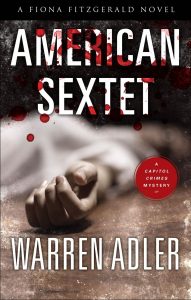 Former Washington Post reporter Jason Martin knows there's something secretive going on in the high echelons of politics, and he's determined to find a way to prove it. Beautiful and naïve Dorothy Curtis becomes the key to Jason's plan, which he hopes will put them both back on track. Can he give the sextet of the most powerful men in Washington an expiration date on their greedy endeavors? When Dorothy's body is found at the bottom of the Duke Ellington Memorial Bridge, everyone assumes it was suicide over a lover. But Fiona Fitzgerald, a top Metropolitan Police Department detective, has her doubts. Fiona knows that in this town, power and money come before love. Unfortunately, this death hits a little too close to home, and Fiona wrestles with her own feelings about love as she finds herself empathizing with Dorothy. When Fiona and Jason collide, the power lies in the truths they reveal, truths that will bring down the sextet and help them both come to terms with their own demons. American Sextet is the second book in the Fiona Fitzgerald Mystery series.
Death of a Washington Madame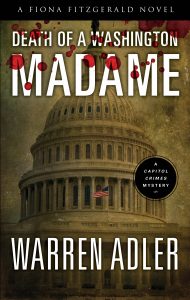 Old money, old secrets. The elderly mother of the Governor of Virginia, an icon of Washington society, is found dead and sexually assaulted in her posh Washington, DC, residence. Metropolitan Police detective Fiona Fitzgerald investigates the horrifying crime. As a senator's daughter, she has the advantage of knowing the world of Washington's privileged.
Young Martine, the accused, has no advantages. He was not raised in a family with political leverage and does not understand the inner-workings and secrets of Washington's politicians. Then there is the devoted servant, the status-hungry daughter-in-law, the drugs, power, and money—but where does the truth lie within this complicated family drama?
Through it all, Fiona wrestles with her own feelings about marriage as she considers marriage to a former general, who is now mounting a massive offensive for her hand. Will an inside look at one Washington marriage—and all of its dirty little secrets—help her choose? Fiona must battle both privilege and prejudice as she uncovers the inevitable truth behind the political facade.
Immaculate Deception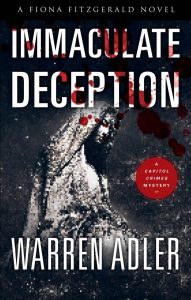 When an outspoken pro-life congresswoman is found dead, there isn't enough evidence to point to the congresswoman's death as a suicide, as everyone thinks. There is something just too perfect about the life of Frances "Frankie" McGuire—mother, Irish Catholic congresswoman from Boston.
Sergeant Fiona Fitzgerald, daughter of a Senator, takes nothing at face value, especially when politics are involved. Everyone in Washington has a secret, and the senator's personal world turns out to be much more complicated than anyone ever knew. A pregnancy, an estranged husband, a mistress, and the fragility of life—both wanted and unwanted—collide, leaving Fiona to sort out the consequences of the messy case. Fiona faces the issues of abortion and women's rights just as she is contemplating her own pregnancy, with or without a steady man in her life.
Senator Love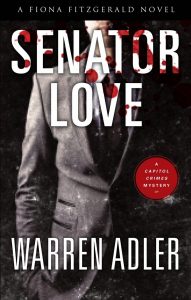 For Metropolitan Police detective Fiona Fitzgerald, the mysterious case of the Austrian ambassador's beautiful wife's death is a stark reminder of her upbringing. High-class soirees, men with power, and bored political wives are abundant in this high-profile case. Underneath it all, Fiona understands the publicity nightmare for the Washington elite—and the lengths they will go to for damage control in order to protect their hallowed reputations.
At the center is Florida Senator Sam Langford. He's smart, attractive, and a well-known philanderer with his sights set on the presidency. When the bones of a young woman are discovered, the clues and the similarities begin to make sense and they all point to the seductive and powerful senator. Reluctantly vulnerable to the Senator's charms herself, Fiona finds herself in too deep. Fiona thinks she understands the world she is investigating—but does she?
The Ties That Bind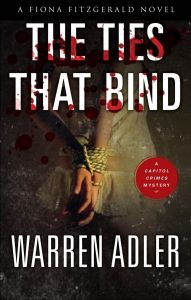 Rumors are abuzz at the Supreme Court that an associate justice has a not-so-secret sadomasochistic fetish. When Metropolitan Police detective Fiona Fitzgerald is called in to investigate the city's latest gruesome murder that involves S&M, she is forced to look at these rumors—and face her own painful memories.
But when Fiona discovers a connection between an old acquaintance and the dead girl, she is determined to prove that the secrets of sexual aberration and the fear of exposure are the driving factors of this murder. As her personal drive to make peace with her past collides with criminal sexual conduct, Fiona finds herself in harm's way. Is her desire for revenge impairing the investigation?
The Witch of Watergate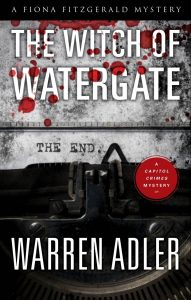 The poison pen of Polly Dearborn, an infamous Washington Post investigative reporter, has gone silent. When Polly is found hanging from her balcony in the Watergate apartments, Washington's elite and powerful rejoice—the Witch of Watergate is dead! But Polly's voice reaches beyond the grave, and her final articles may contain clues to some big secrets.
Homicide detective Fiona Fitzgerald, well-versed in the behind-the-scenes dealings of Washington, doesn't buy the suicide angle. But secret alliances between the police, the Post, and the mayor are making Fiona's job difficult. What's worse is that her new and unlikable partner, Charleen Evans, seems to be working against Fiona when she takes control of the evidence herself. All challenges aside, Fiona knows the political world and is determined to find the truth.
Washington Masquerade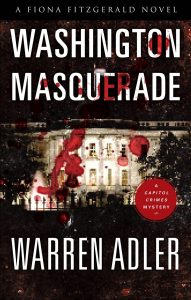 Adam Burns, Washington Post columnist and controversial presidential critic, is dead. With no clear circumstances, speculation, gossip, and rumor flood the media—was it accident, suicide, or murder? Conspiracy theories run amok, accusing none other than the President of the United States. Was Adam Burns the target of a government hit squad? Did someone decide to silence his diatribes once and for all? Fiona Fitzgerald, an unlikely hero in Washington D.C.'s blue-collar, predominantly male police force, is entrusted with unraveling Burns' death.
Born into the elite social circles of the nation's capital, and with privileged access to what lurks behind the pristine façade of the political establishment, Fiona is determined to expose the chicanery buried under prim rose bushes and concealed within the ceaseless Washington Masquerade. Days roar by—pressure mounts—clues mislead—intuition betrays. Can Fiona clear the President's name? Is one woman enough to stop a nation out for blood.
Red Herring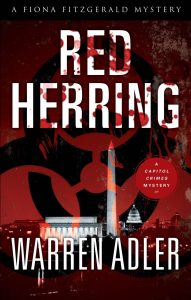 Detective Fiona Fitzgerald's privileged upbringing in the nation's capital and her intimate knowledge of its inner workings come in handy when Fran Miller, a top lobbyist and legal expert, turns up dead on Independence Day. It looks like suicide, but when the clues lead back to Mark Chancellor, the husband of Fiona's best friend, things gets complicated.
Chancellor runs a complex, global conglomerate, and along with his Russian partner, is involved in the pharmaceutical and defense industries. Chancellor is at the top of his game, well-connected in Washington and known to believe that money is the planet's most powerful weapon.
But uncovered secrets reveal that terrorist affiliates may have something more powerful: biological weapons. While the high-stakes players behind the scenes are trying to avoid a potential worldwide catastrophe, the race to find an antidote is complicated by deception and corruption, and now maybe by death.
Rumors swirl about the dead lobbyist: a mysterious lover, millions of dollars hidden in small-town Virginia, and what looks like a recent vaccination on her upper right arm. But did someone target Fran? After all, she knew more about biological and chemical weapons than almost anyone. Was she caught up in the convoluted web of international biological warfare?
Coincidence, luck, and a little passion give Fiona a labyrinth of leads to follow. But sometimes the simple truth is harder to see.
Romance
Private Lies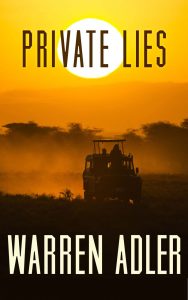 Ken Kramer and his wife, Maggie, appear to have a comfortable life and loving marriage. But their peaceful life is shattered when Ken is taken along on a business dinner and introduced to Maggie's major client, Eliot, and his wife, Carol—who happens to be Ken's old flame. Though Carol was once the love of his life and the object of his sexual obsession as a young man, the Carol he meets seems determined to not recognize him at the dinner table. Baffled by her non-recognition, he learns that she has totally reinvented herself and snagged a rich husband who has no knowledge of her real early life. As Maggie and Eliot grow closer, the love and sexual obsession between Ken and Carol rekindles—only for the plot to thicken as both couples embark on an African Safari with startling and tragic results.
Mourning Glory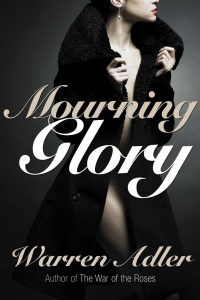 Grace Sorentino has never known the good life: from childhood hardships, to a marriage that began with lofty dreams and ended with all hopes shattered, Grace Sorentino has been dealt bad hand after bad hand. Grace and Jackie, her rebellious teenage daughter, are now stuck in Florida, on the verge of poverty. Grace works as an underpaid and under appreciated cosmetician at Saks Fifth Avenue, and Jackie—when she is not spending her time with questionable boys—balances school and two jobs. Just when Grace believes that things couldn't get any worse, she is fired after accidentally insulting a snobby customer. However, it is a blessing in disguise. As Grace walks out the door, her boss offers her an invaluable piece of advice: don't look for a new job, but a vulnerable old rich widower who has just lost his wife; comfort him, and once his guard is down, seduce him. The keys to success and fortune are not a nametag and uniform, but a new last name and a ring on your finger. Marriage should be the number-one priority. At first Grace is appalled by the idea, but as rent, car payments, and credit card bills pile up, her despair turns to desperation. She begins looking through the obituaries for her last chance at a good life—after all, isn't that something everyone deserves?
The David Embrace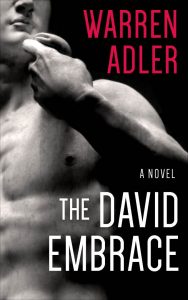 In this fast-paced erotic thriller, John Champion, a professional hitman and Angela Ford, the wife of the man who orders the hit, engage in a passionate, overpowering and memorable love affair. Played out against the exotic locales of Florence, the Riviera, the French Alps and Manhattan, the two lovers endure impossible odds as their relationship deepens and matures. Figuring importantly in the story is Michelangelo's David, a majestic artistic masterpiece that stands in all its naked glory in the Galleria dell' Academia in Florence and the epiphany experienced by Angela in its presence. In viewing this magnificent masterpiece Angela discovers the core of her female identity, one of the few illustrations of this phenomenon ever found in a novel which deals with the deeper implications of sexuality and how it can shed light on the eternal mystery of love and attraction between men and women.
Family Drama
Twilight Child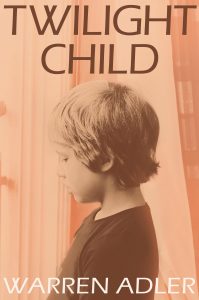 In Twilight Child, the rights of grandparents to visit their beloved grandson pit them against their remarried daughter-in-law.
When Charlie and Molly's son dies, their daughter-in-law remarries and is vaulted into an upper class world of money and privilege. She is now determined to lead a new life and keep her son free from the blue-collar influences of her ex in-laws. Forced to sue for their right to visit their beloved grandson, Charlie and Molly enter a world of courtroom conflict that deeply affects everyone involved, including the trial judge. Each of the players in this remarkable drama must search their souls for the right decision, not for themselves, but in the best interest of the child whom they all deeply cherish. Topical and utterly devastating, this novel, originally a Reader's Digest book, delves deeply into the heart-rending dilemma of generational conflict.
https://www.warrenadler.com/wp-content/uploads/2019/08/WA-4-logo-lg.gif
0
0
Warren Adler
https://www.warrenadler.com/wp-content/uploads/2019/08/WA-4-logo-lg.gif
Warren Adler
2017-05-23 18:01:56
2017-05-24 12:06:23
Warren Adler Titles You Can Enjoy for Free on Kindle Unlimited